Midnight got to come to work with me today, for the first time in about a month. She had a lots of fun ...in between naps.  Oh yeah...I work at a doggie daycare if you couldn't tell.....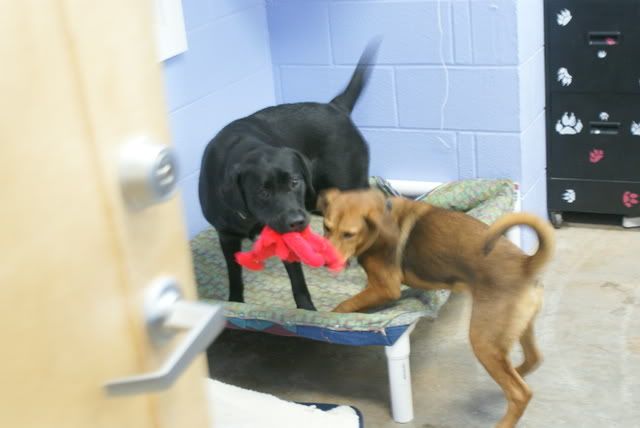 In the office with her friend :-) 
In the play yard.... Super DOGS!!